The London Underground may have ground to a halt for 27 hours, but brands' Social Media teams certainly haven't. We've rounded up the best and worst brand reactions to the tube strike to keep you entertained in these testing times (although not so testing for us because, luckily, we have a nice boss that lets our London team work from home to avoid the traumatic strike experience!).
innocent
innocent was of course on hand with a witty photo tweet this morning showcasing their busy office:
Electric atmosphere in the office today #TubeStrike pic.twitter.com/cHbz3VRoaa

— innocent drinks (@innocent) July 9, 2015
TFL
The official TFL Twitter feed was as sensitive about the issue as you'd expect:
For most of our staff, #NightTube will only mean a few extra nights per year. Striking is unnecessary #tubestrike http://t.co/W57MBT5OMk — Transport for London (@TfL) July 9, 2015
Sure
Sure created some images to remind people that even if the tube lets them down, their deodorant won't:  
Disney
One of my favourites (of course because it's Disney):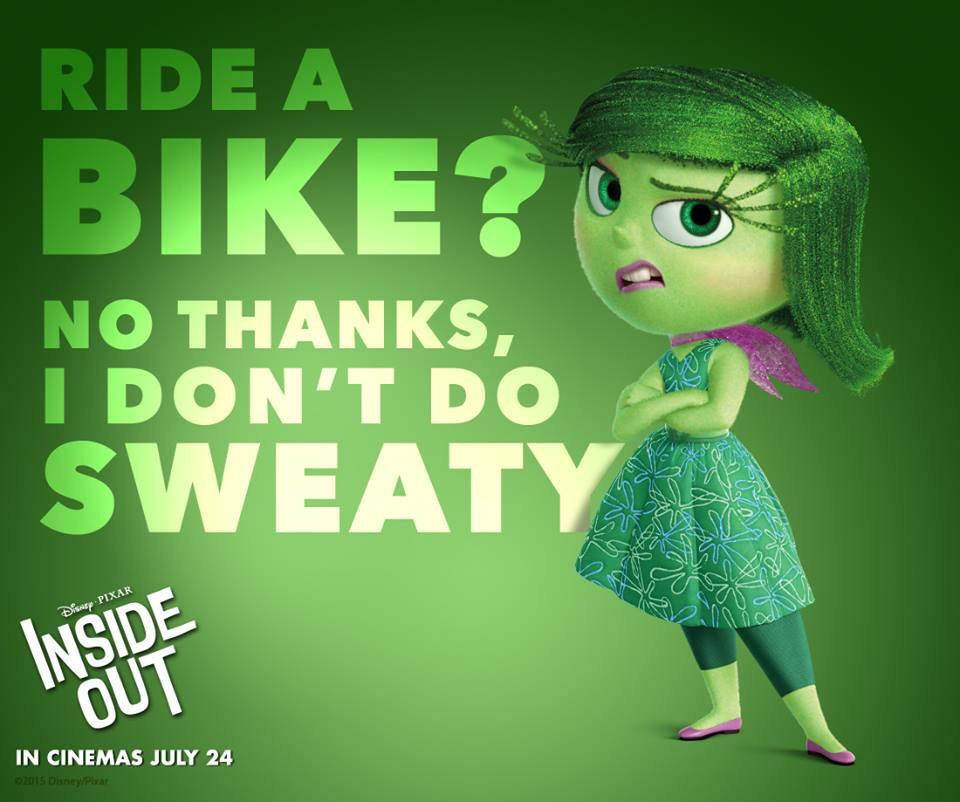 Waterstones
Waterstones rounded up some books you could read on your way home during the strike that matched your mode of transport:
Londoners, the #TubeStrike will be tough but it's ok, we have books to help you through it. https://t.co/XgW6B5LuD6 pic.twitter.com/fojTmXrfm5 — Waterstones (@Waterstones) July 8, 2015
#tubestrike
There was a slightly surprising description of the #tubestrike on Twitter trends:   
Berocca
Berocca responded with their own tube:
The tube that won't let you down. #TubeStrike pic.twitter.com/mV6Rd0d7tE — Berocca UK (@BeroccaUK) July 9, 2015
Gaucho
Gaucho responded by very kindly offering everyone a complimentary Bloody Mary, because ya know alcohol is always the answer:
Get over that commute into work by joining us for a complimentary #GauchoBloodyMary available all day #TubeStrike pic.twitter.com/xGDbcyuIya — Gaucho Restaurants (@gauchogroup) July 9, 2015
Belvita
Belvita had probably one of the most useful responses, creating Belvita branded tuk tuks to help people around:
We're saving commuters from the #TubeStrike this morning! Look out for our @belVitaUK Tuk Tuks in town. #MorningWin pic.twitter.com/4ApWYc2sP9 — Belvita UK (@BelvitaUK) July 9, 2015
#walklondon
And finally, although not a new (or a brand) reaction, this #walklondon map created by Joe Watson and Aryven Arasen back in January has gained a lot of attention again due to its undeniable usefulness: 
If you've spotted any more that we've missed, be sure to let us know in the comments or on Twitter and we'll update the post!   *Update* a few more that we've been made aware of since publishing this post:
Age International
Age International reminded us that getting around is a challenge older people face every day, not just during tube strikes:  
Trying to survive the #TubeStrike? Here's how we help older people get from A-B in developing countries… pic.twitter.com/xRFJcKmcEh — Age International (@Age_Int) July 9, 2015
Uber
Uber charging up to three times more during #tubestrike (that's if you can get one) http://t.co/160ozy7wln pic.twitter.com/OjroOmTWvo — Metro (@MetroUK) July 9, 2015
Keep sending or tweeting us (@Branded_3) any more that you spot and we'll keep updating the post.